I think that I have just about finally got my area the way I want it. Here are some pictures of it.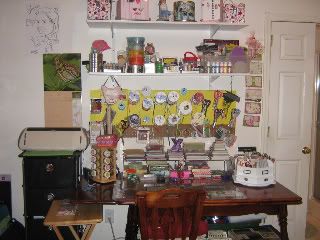 This is my main scrappin area.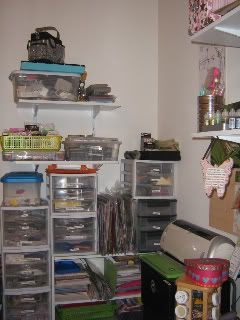 This the area to the left of my table, it has my stickers, letters, stamps and other goodies.
Here is the wall to my right, it contains my extra kits and papers.
I know that it looks like a lot but really it is only a small space in my bedroom.